Sass Parilla, the Singing Gorilla
the colorful, bass-powered, musical stand up artist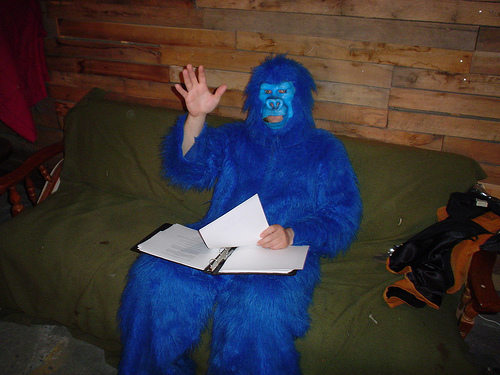 (Here's a photo of me, relaxing at the cabin, reading a book that I wrote myself!)
Shop at my store!!!
The Adventures of Sass Parilla,
The Singing Gorilla, now on DVD!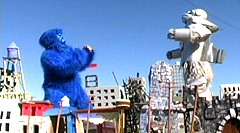 Get the movie some critics are calling:
"The best movie starring a guy in a gorilla suit, ever!"
Buy it now, by clicking here:
This button will take you to Paypal where you can buy a copy for yourself, even if you're not a Paypal member. The cost is just $15.00 to any state in the union (unlike those "only lower 48" cheapskates).
We'll pay the shipping and handling!
Just click the button, fill out the information, and your very own copy will be on the way to you tomorrow!
Following are some actual comments taken from reviews on the IMDB and elsewhere:
"This is a great movie to watch with friends or when one needs a good laugh" -unknown male UGA booster
"The four installments take us on a roller-coaster ride of excitement, danger, monsters, zombies, and glory" -unknown sexy female brunette
"Sass Parilla rocks my world! I really can't say enough great things about these shorts!." -unknown sexy female redhead
"I'm grateful this is not some sort of musical, a genre of which I'm not a fan" -unknown and unbiased blue singing gorilla
"The acting is a bit better than the average homemade film and the cinematography isn't entirely flat" -unknown dumbass webzine opinion
"I just came across your DVD…Then I wiped up the mess" -Nash, from Royal Classic.
"Your dvd is the best gorilla movie of all time...You make King Kong look like a little bitch!" -Frasier

Awards and Nominations so far:
Award:
"Best Serial" MicroCineFest 2005!
Nominations:
B-Movie Film festival 2006
"Best Set Design"
"Best Make-Up"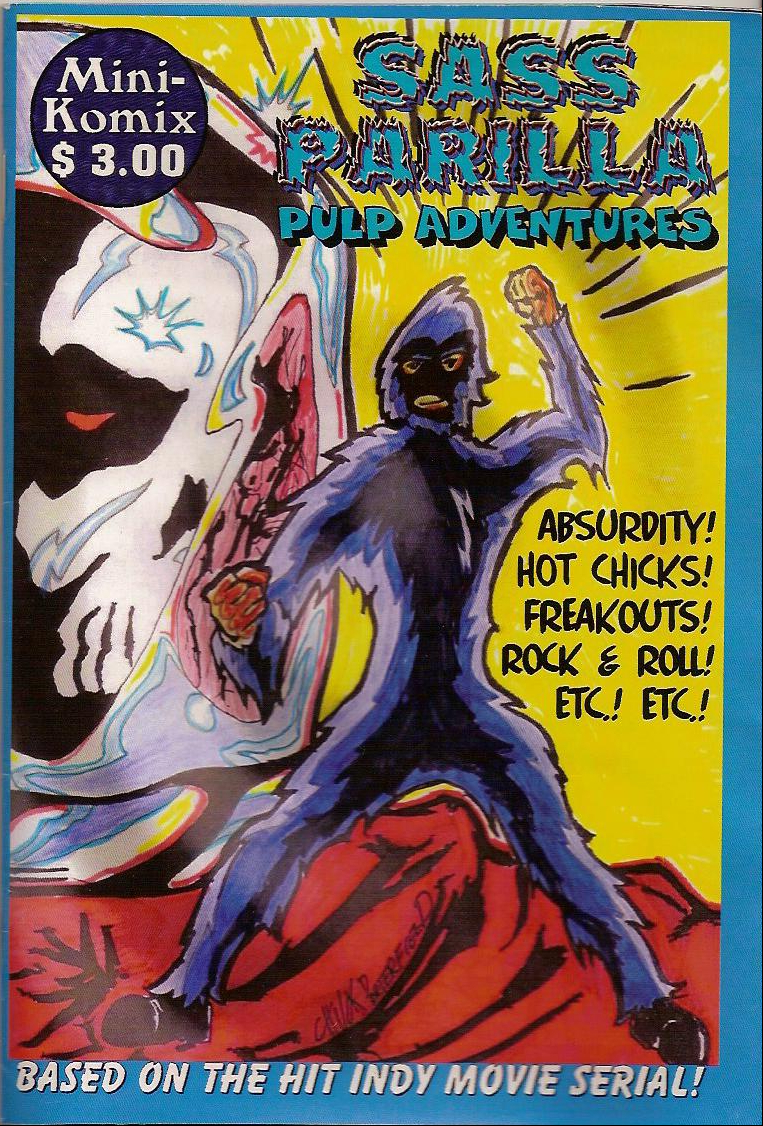 My first comic book ever, and it can be yours for $3!
There's a flickr group for you to post your Sass Parilla photos! Click here to check it out!
e-mail me at:
gorilla@sassparilla.com